apprenticeship WORKSHOP
OUR apprenticeship WORKSHOP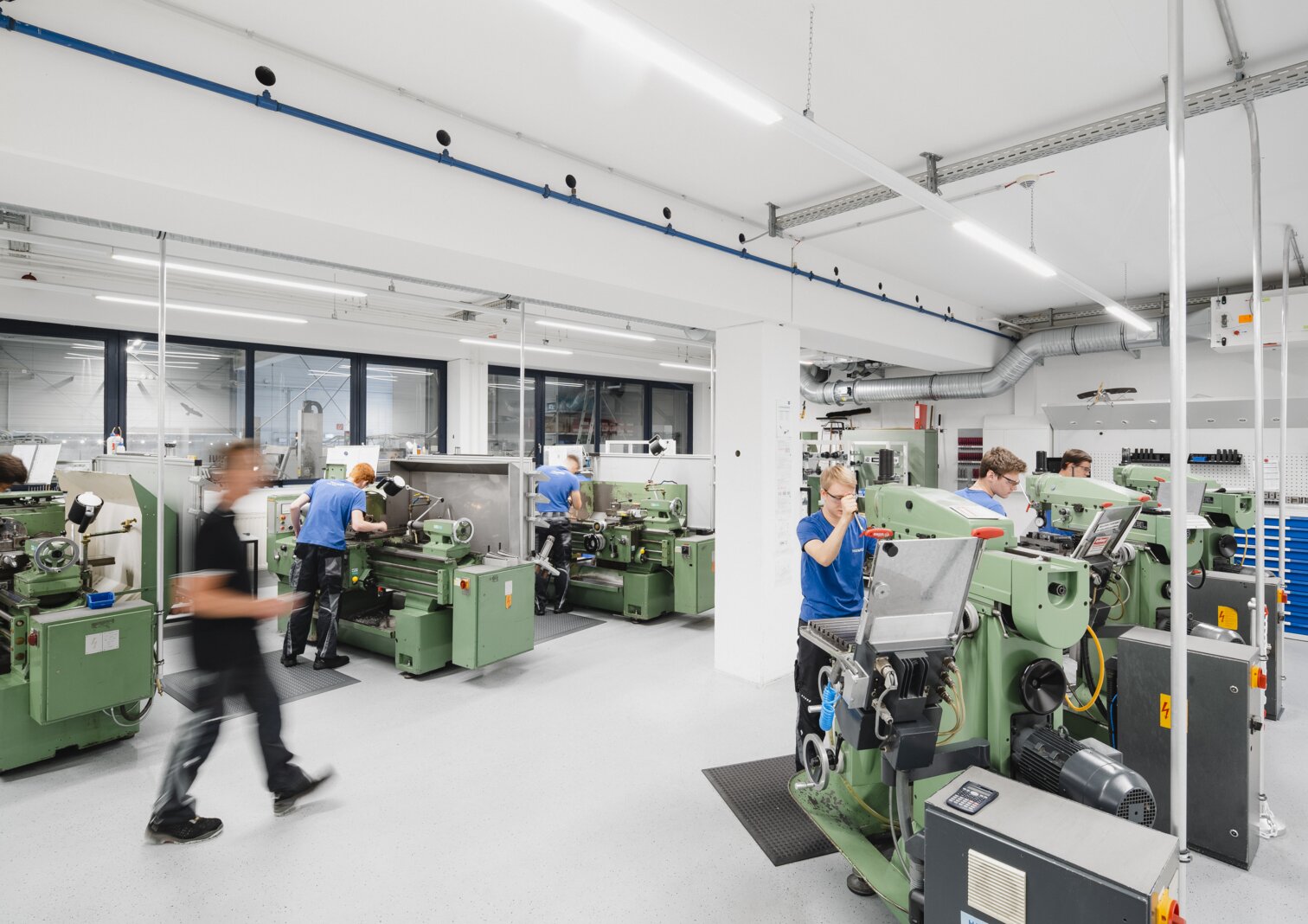 All technical apprentices have an ideal apprenticeship location at HAIMER: Our mechatronics technicians, industrial mechanics, cutting machine operators, machine and plant operators as well as our technical product designers spend their first year of apprenticeship in our in-house apprenticeship workshop.
Here you will learn the basic skills of metalworking and how to handle a wide variety of materials. Great project and team work round off this exciting first year of apprenticeship.
From the second year of apprenticeship, our apprentices are assigned to the various technical departments. There, our apprentices can expect further exciting challenges and are entrusted with independent tasks right from the start.