HAIMER CARE – Installations
INSTALLATION & COMMISSIONING SERVICE FOR ALL OUR MACHINES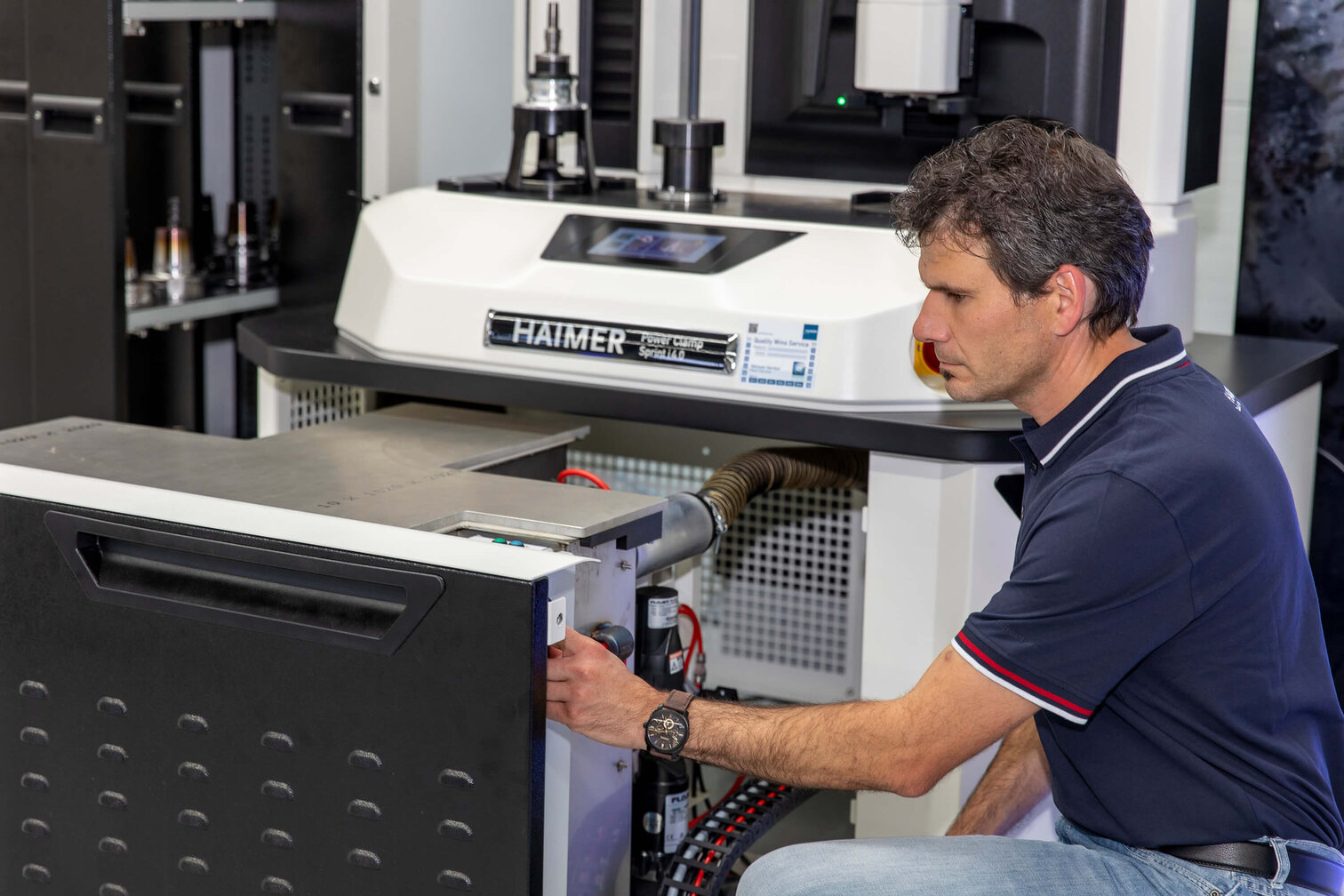 Use your new HAIMER machine 100% from the very first moment.
You have never used a Power Clamp shrinking device before, are unsure how to connect your Tool Dynamic balancing machine or have doubts about how to calibrate your Microset preset?
Don't worry, we at HAIMER will do it all for you.
Of course, every commissioning also includes basic training for your machine operators.
With HAIMER CARE you can exploit the full potential of your new machines right from the start and thus increase productivity and save money from day one.
YOU WILL RECEIVE THE FOLLOWING SERVICES:
Correct installation and connection of the machine
Complete functional test
First calibration according to ISO Standards