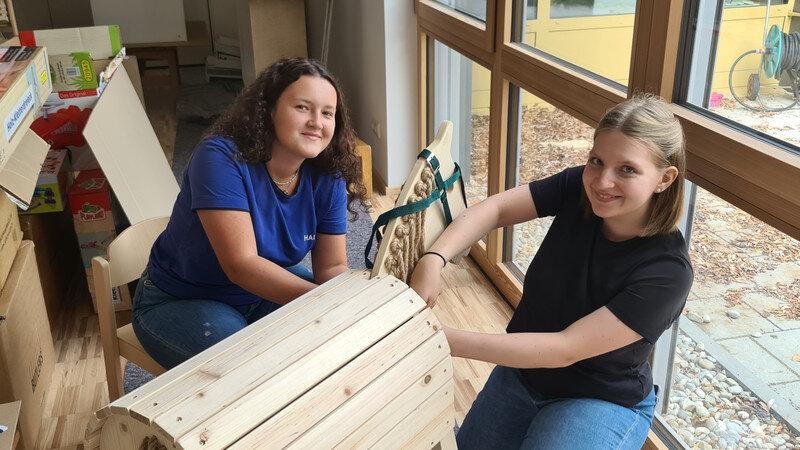 Social commitment
At home in the world - in Bavaria dahoam.
WE HAVE A COMMITMENT
NO MATTER IF COMPANY OR PRIVATE PERSON
We are all part of our society. And we all have an obligation to help shape our home and make it worth living in. This responsibility does not end at the factory gates of the companies. We at HAIMER are strongly convinced of this and are committed to our social and societal responsibility for our region and the people who live in it. The support of charitable institutions, the sponsorship of regional (sports) clubs and the partnership with surrounding schools are just a few examples of what we, as an owner-managed family company, put great emphasis on.
HAIMER is not only involved in social projects at its production site in Igenhausen, but also in the countries where our sales offices are located. HAIMER is particularly committed to the training and further education of young people as well as the career orientation of pupils and graduates - both professionally and privately. That is why we take an active part in the promotion of the next generations of sportsmen and women.
SPORT SPONSORING
FC Augsburg
For more than 10 years now, FC Augsburg belongs to the upper echelon of German soccer: the Bundesliga. During this time, the club with over 22,000 active members has never forgotten its values and roots. Respect, solidarity, tolerance and international understanding are part of FC Augsburg's DNA. Thus, the club is not only a perfect match for HAIMER as a sporting figurehead, but also as a good match in human terms.
For HAIMER employees and customers, a visit to the WWK Arena in Augsburg is always a highlight, where the emotional power of FC Augsburg's passionate fans can be felt. Before kick-off, we also use the billboards to present the advantages of HAIMER as a future-proof employer and to strengthen our position as a local global player.
"With HAIMER, we were able to win over a strong and up-and-coming partner from the region. The values lived by the medium-sized family business fit perfectly with FC Augsburg. This was noticed directly from the first moment in the talks. That is why we are looking forward to working together and growing together," says FCA Managing Director Michael Ströll.
Read more about our sports sponsoring
Augsburger panther
In addition to FC Augsburg, there is another club in Bavarian Swabia that represents the colors red green and white with pride and fighting spirit: the Augsburg Panthers. The ice hockey club, also known as AEV, represents top-class sports on the ice and social commitment and promotion of young talent in the region for many years.
As a founding member of the premier league, the Panthers were runners-up in the DEL in 2010 and previously won many championship titles in the second division. However, the roots of the Augsburg Ice Hockey Club (AEV) go much further. Namely, to the year 1878 - which makes it the first skating club in Germany. So it's no exaggeration to say that the club is an integral part of public life in our region.
For HAIMER, a partnership with the Augsburg Panthers is the logical consequence to promote sports competition, togetherness and the community in our region. At the same time, every game in the Curt-Frenzel-Stadium is an unforgettable experience for our employees, partners and customers.
Apprenticeship orientation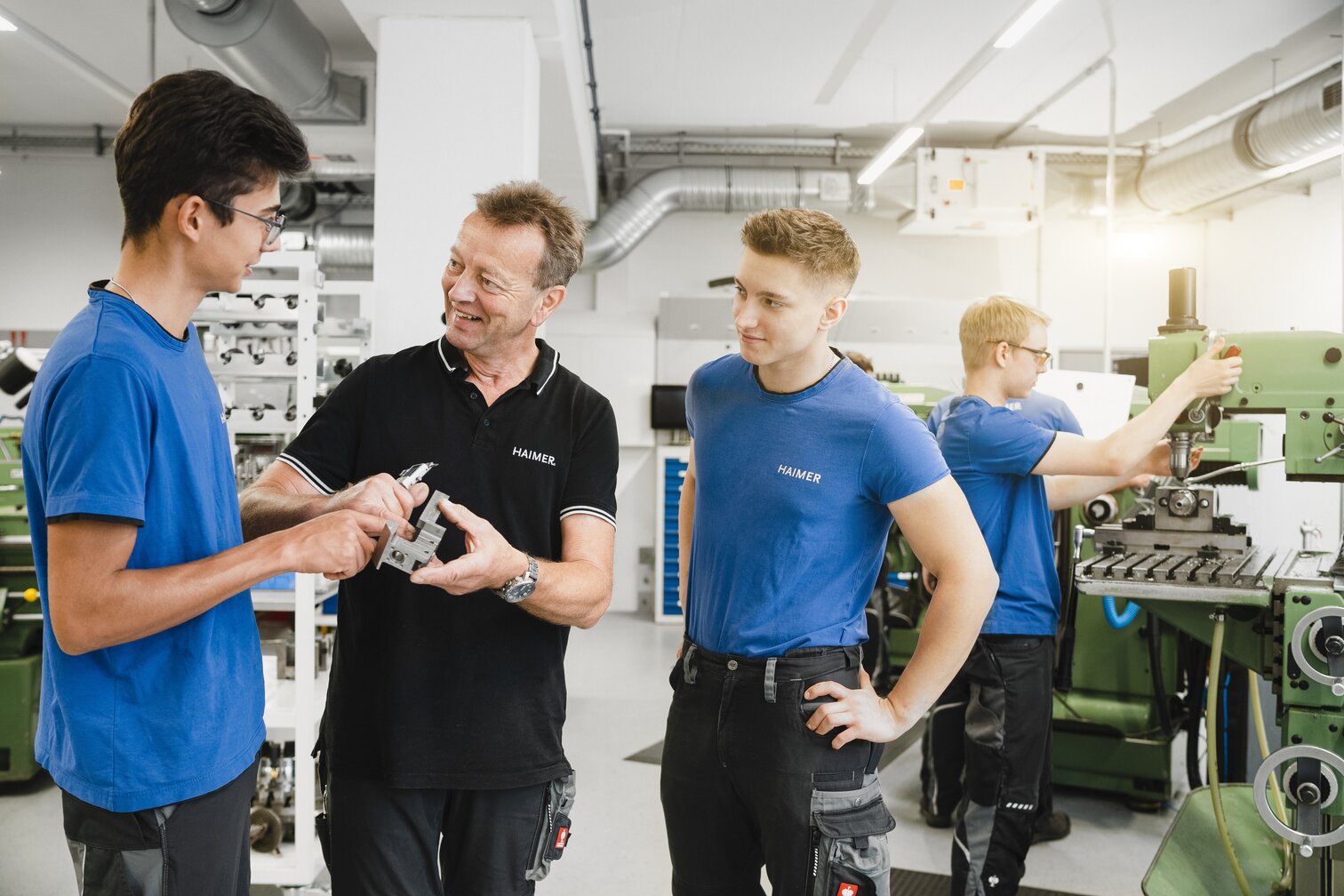 Young people are our future. Not only in terms of society, but also for HAIMER as a company. Therefore, we have been committed to training, further education and qualification of our future colleagues since 1978. Therefore HAIMER supports training initiatives and career orientation. The aim is to inform pupils comprehensively about apprenticeship professions. HAIMER also regularly opens its doors to visitors and student interns. This gives young people the opportunity to gain an early insight into the world of work.
At the same time, we also convey to our youngest colleagues the social responsibility that we all share. For example, HAIMER trainees regularly help with social projects in the region, such as the relocation of the St. Ulrich kindergarten in Hollenbach.
Discover now
Social commitment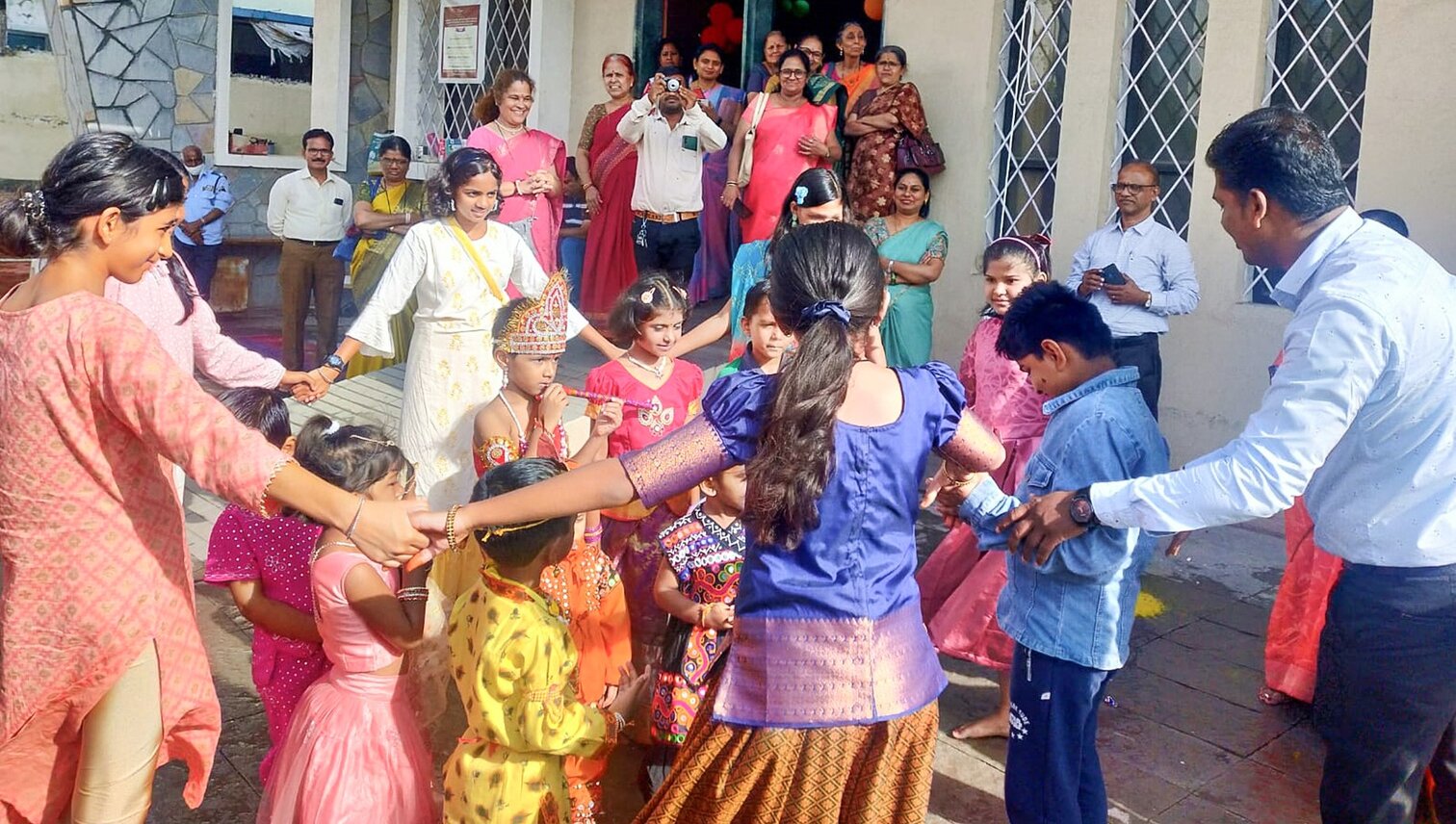 Taking responsibility is not just an empty phrase without meaning at HAIMER, but an imperative. As a company, we take on social responsibility as a matter of principle. Directly and non-bureaucratically. Thus, we support various social projects, cooperations and fundraising campaigns that benefit disadvantaged people regionally and globally.
Find out more