Duo-Lock - Modular milling of the next generation
Advanced materials require advanced manufacturing
The continuing development of high-strength, lightweight materials such as titanium alloys, Inconel, and new aluminum alloys are eagerly sought by manufacturers in many industries, including aerospace and defense, energy and transportation. These new materials present significant machining challenges in themselves. Add the competitive pressures in these global industries, and finding advanced manufacturing solutions becomes a top priority.
Duo-Lock - Pioneering technology Virtually unbreakable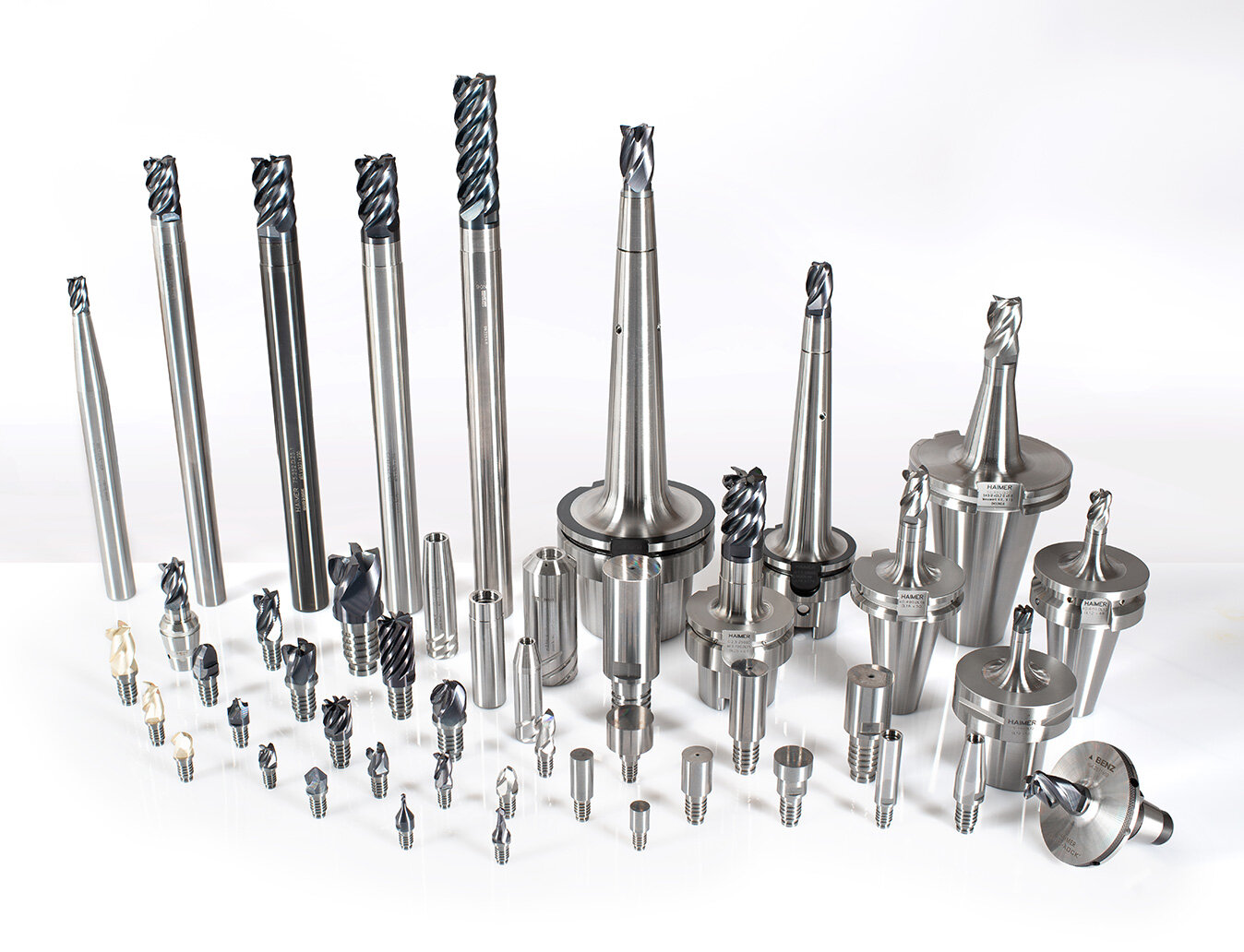 For the first time, a modular milling system can achieve the similar high performance of the latest generation solid carbide end mills. To deliver groundbreaking joint technology, Duo-Lock combines the innovative histories of two leaders in the world of manufacturing — HAIMER and Kennametal.
Duo-Lock (Duo-λock®; D-λ®) maximizes a carbide tool's full potential with productivity gains in both roughing and finishing. It provides high load capacity and rigidity when machining at high metal removal rates. When combined with high-performance cutting tools, Duo-Lock provides more than double the metal removal rate in common milling applications.
The Duo-Lock technology - the interface for milling heads and more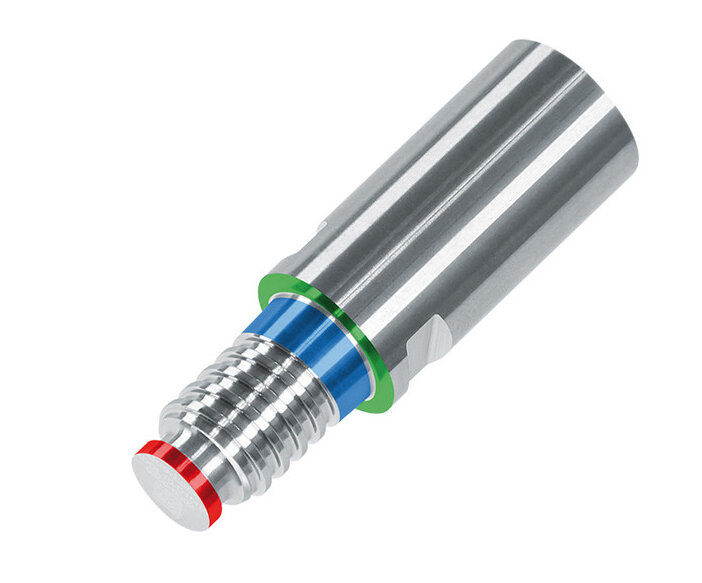 The Duo-Lock technology addresses the issue of the increasing cost of carbide by delivering a modular interface for cutting tool heads. Duo-Lock provides maximum stability and load capacity through a proprietary thread design with a double cone bond. The results are unmatched precision and productivity, with a connection that is virtually unbreakable in the most demanding applications.
Superior rigidity of the interface that allows for unique d.o.c. capability of up to 1.5xD and 1xD in full slotting.
Geometric parameters of the connection have been optimized and thoroughly tested leading to the most robust modular system ever developed.
FEA based design ensures that stress levels in the interface remain below critical values even at elevated loads.
The double cone surfaces combined with the third contact area in the back delivers high stiffness and accuracy.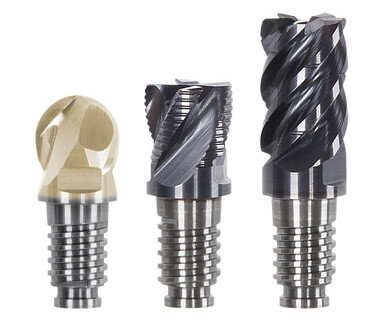 Duo-Lock cutting tool heads
A variety of the newest milling geometries have become available with the new HAIMER Duo-Lock system. The high-precision and extremely stable Duo-Lock interface allows the use of the full potential of the milling geometries and at the same time achieves the maximum cutting depths through the milling head. The cutting tool heads can be changed directly in the machine tool with highest repeatability in the Z-axis; therefore tool measurement is not always necessary.
With the additionally available Duo-Lock blanks in different length versions you can realize individual milling geometries for special applications.
see more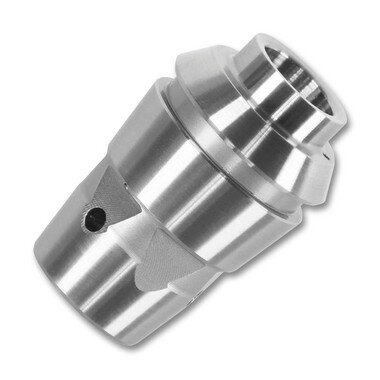 Duo-Lock Collet
The Duo-Lock collets are perfectly suited for clamping Duo-Lock tools in all established ER collet chucks, driven units and spindles with ER interface.
Useable for Duo-Lock milling heads from DL10 – DL25
Compatible with all established ER systems
Optional with Cool-Jet 3 or 6 drillings
Reduced set-up times due to fast and precise tool changes
No need for repeated length adjustments due to the very precise length repeatability with only +/- 10 μm
Process-safe and easy handling
SEE MORE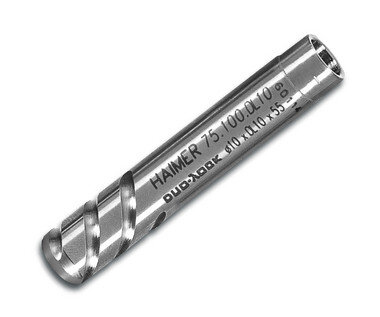 Duo-Lock Extensions
With the new shaft extensions from the Duo-Lock series, a universal solution for almost all processing cases is at your disposal:
The cost-effective way to process special solutions
Universally applicable due to the different tapered geometries and lengths
With Safe-Lock anti-pullout interface to take advantage of long reach and aggressive cuts.
High runout accuracy
SEE MORE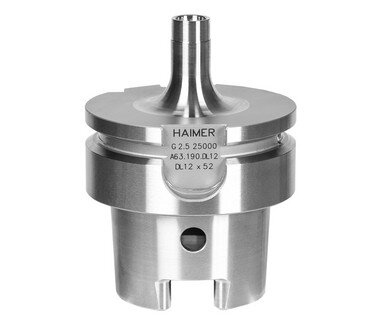 Duo-Lock Monoblock holders
With the Monoblock holders, the famous HAIMER tool holder quality combined with the new Duo-Lock technology is available. Duo-Lock Monoblock holder for direct clamping of the milling head.
Perfectly suitable for milling with short overhang.
Smoother running thanks to vibration absorbing geometry, therefore better surface quality and protection of tools, spindles and machines
Increased machining capacity due to higher spindle speeds, higher feed
Shorter processing times, higher machining accuracy, high clamping force
High runout accuracy
High rigidity
SEE MORE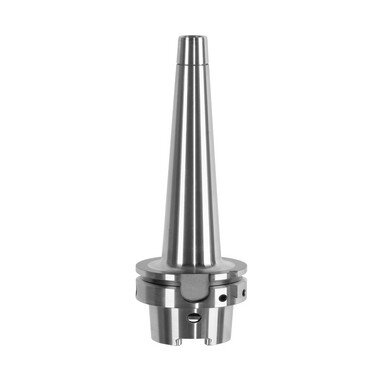 Duo-Lock Die and Mold Chuck
The famous HAIMER tool holder quality combined with the new Duo-Lock technology is available with the Die and Mold chucks. Duo-Lock Die and Mold for direct clamping of the milling head.
With inner coolant bore
Stable 3° slant for perfect milling on inclined forms
Including carbide core for vibration-damped milling with long overhang lenghts
SEE MORE
PRODUCT VIDEO DUO-LOCK
Discover more about the Duo-Lock system and the cutting edge productivity increases when compared to competing systems in full slotting and side milling operations.