haimer in brief
We Introduce ourselves
HAIMER is a family-run, medium-sized company with its headquarters in the Bavarian town of Igenhausen near Augsburg. We develop, manufacture and distribute innovative and high-precision products for metal cutting. Our products are used in many very different sectors and industries. Among others, in tool and mold making, aerospace, medical technology, the energy sector and general mechanical engineering.
HAIMER follows a holistic approach to guarantee customers end-to-end quality and precision. Our product range includes a wide variety of tool holders in all common interfaces and lengths, cutting tools made of solid carbide, machines in the field of shrinking, balancing and presetting technology as well as 3D measuring devices.
As an active apprenticing company with about 50 trainees and a very high take-over rate, HAIMER secures its future skilled worker potential already today and makes its contribution to the further education of young people as well as to safeguarding the future of the business location in Bavaria.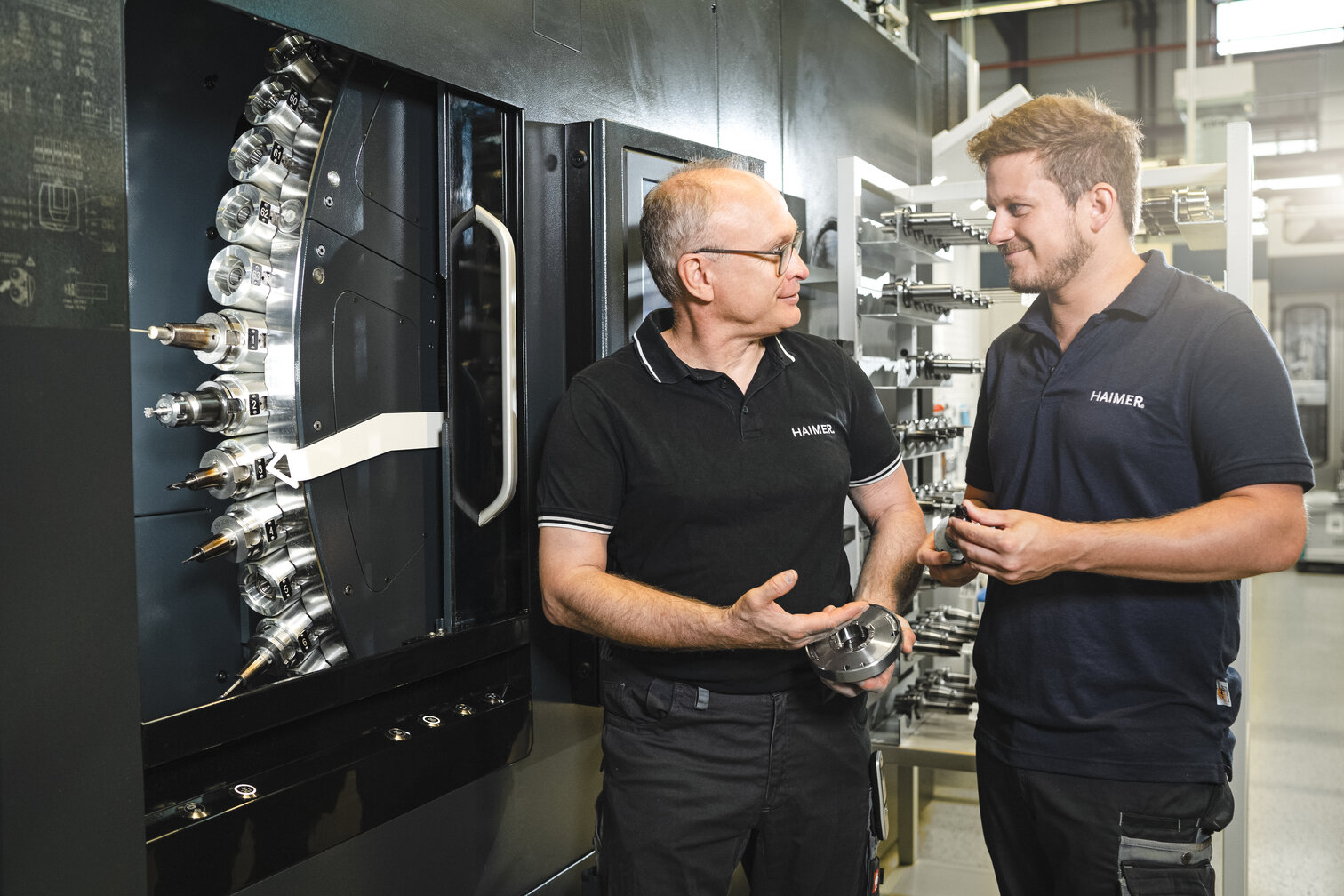 Out of a total of more than 800 HAIMER employees worldwide, approximately 500 work directly at the production site in Igenhausen. This site is home to state-of-the-art machinery with a comprehensive degree of automation and a high degree of vertical integration. This means: for the production of HAIMER products mainly our HAIMER technology is used.

At the second HAIMER production site in Bielefeld, more than 50 employees build the HAIMER Microset presetting devices. Our experienced, dynamic and highly qualified employees guarantee the top quality "made by HAIMER" that HAIMER is known for.
HAIMER is the market leader in the field of tool setting technology. With a daily capacity of more than 4,000 tool holders, the technical advantage of our products is very important to us. That is why we invest up to 8 percent of our annual turnover in research and development. Our daily motivation to be better perfectly matches the philosophy we live by: Quality wins.