On The Highway to Haimer
HAIMER HEadquarters in Igenhausen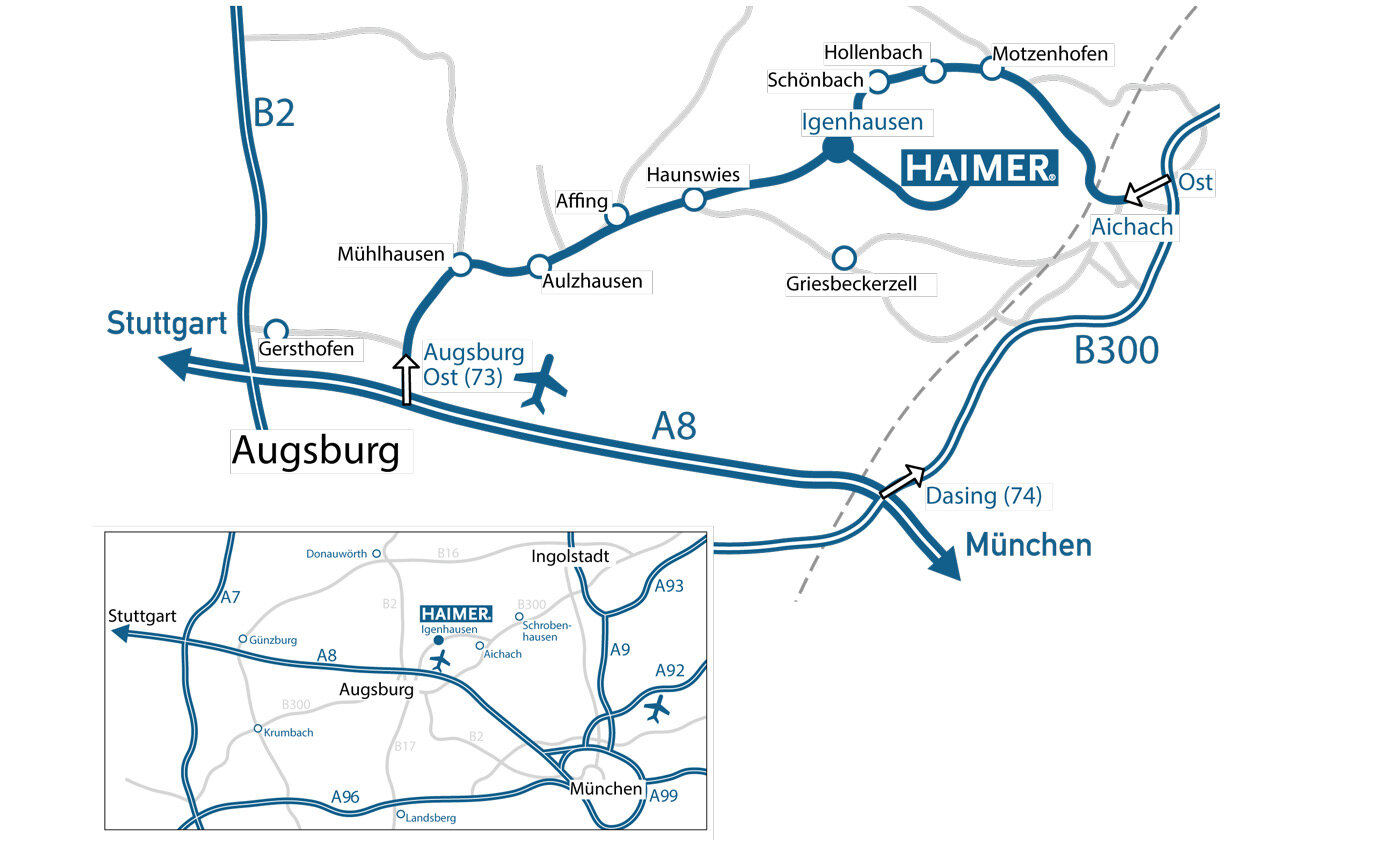 Highway A8: Exit Augsburg Ost (73) in direction Mühlhausen/Airport, Neuburg, Pöttmes. Via Mühlhausen and Aulzhausen, turn right after leaving Aulzhausen in direction to Aichach via Affing and Haunswies. Follow the major road in Haunswies in direction to Igenhausen.In Igenhausen follow the signs to HAIMER and turn right into Weiherstrasse.
State road B300: Exit Aichach Ost, follow the major road in direction to Rain am Lech. Cross the track, turn left in Motzenhofen in direction to Augsburg. Via Hollenbach, Schönbach to Igenhausen. In Igenhausen follow the signs to HAIMER and turn left into Weiherstrasse.
Haimer GmbH
Weiherstr. 21
D 86568 Igenhausen
Tel.: +49-82 57-99 88-0
Fax: +49-82 57-18 50
E-Mail: haimer@haimer.de
HAIMER Microset in Bielefeld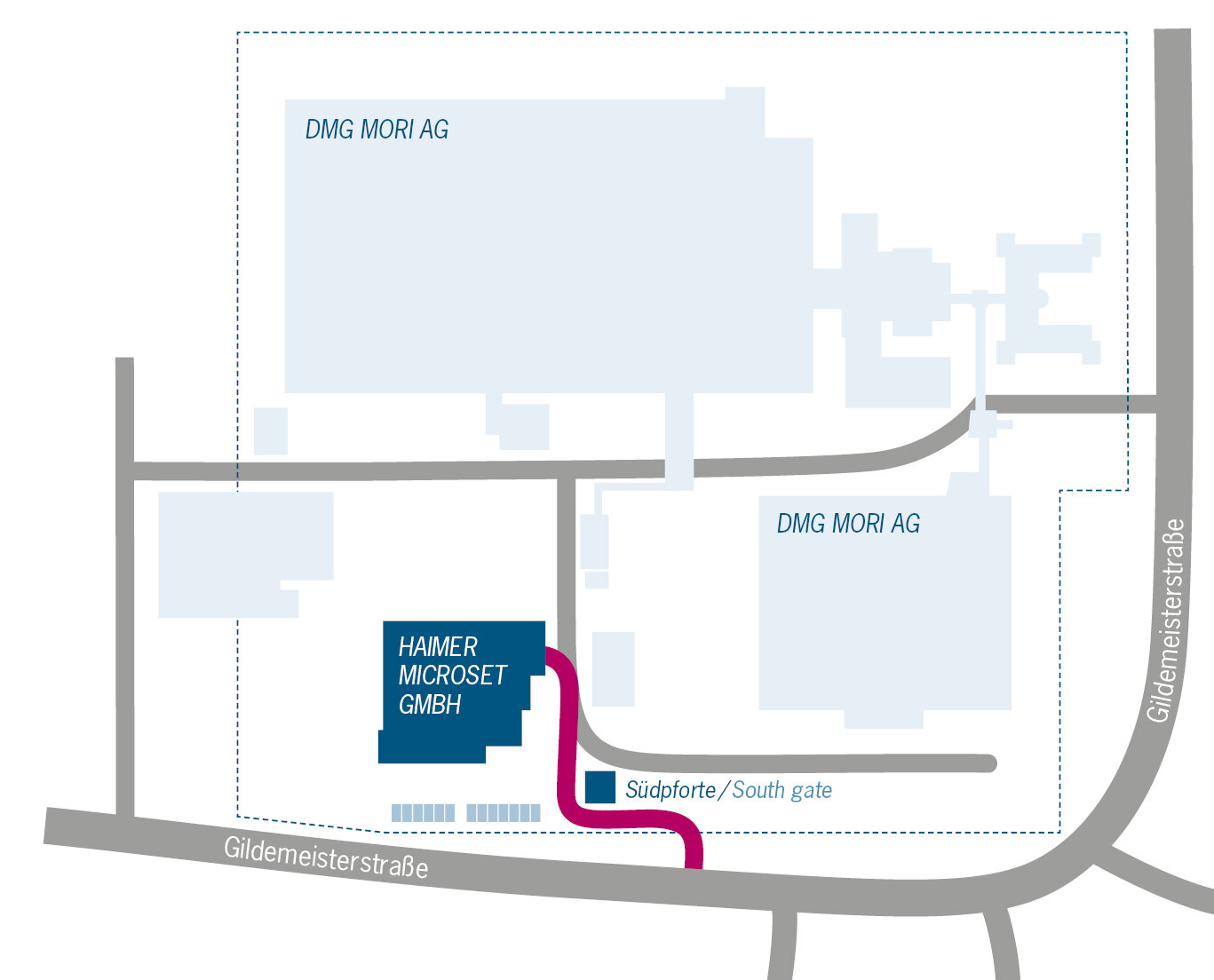 Coming from Dortmund or Hannover on the A2, take exit 26, Bielefeld Süd and take the B68 direction of Bielefeld-Süd. After approximately 500m turn right on Paderborner Str., then turn right again on the Morsestraße. Finally follow the Gildemeisterstraße until you reach number 60.
Coming from Osnabrück or Paderborn take the A33 exit 22, direction Schloss Holte-Stukenbrock. At Oerlinghauser Straße turn south, after 900 turn right onto Falkenstraße. Follow this street 1.5 km and continue on Am Beckhof. After 300m turn to Gildemeisterstraße and drive to number 60.
As a visitor, please register at the SOUTH gate.
Haimer Microset GmbH
South Gate, Gildemeisterstraße 60
3689 Bielefeld