Cool Jet - Cut the Chip only once!
With HAIMER's optimized Cool Jet system you can cool your tool during the milling process more efficiently than conventional cooling methods.
The optimized coolant bores Cool Jet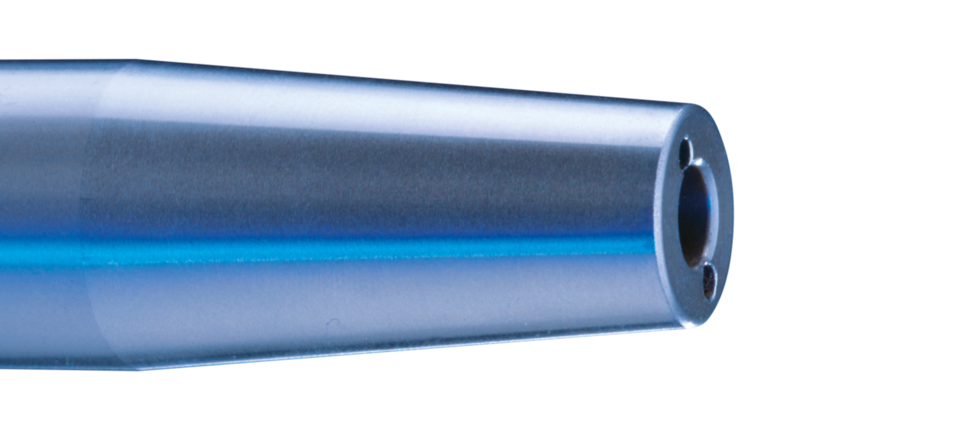 Previous coolant bores in tool holders are straight. The coolant bores of the Cool Jet system are aimed at the center which enables improved cooling up to the cutting edge.
Benefits of wet machining with the Cool Jet system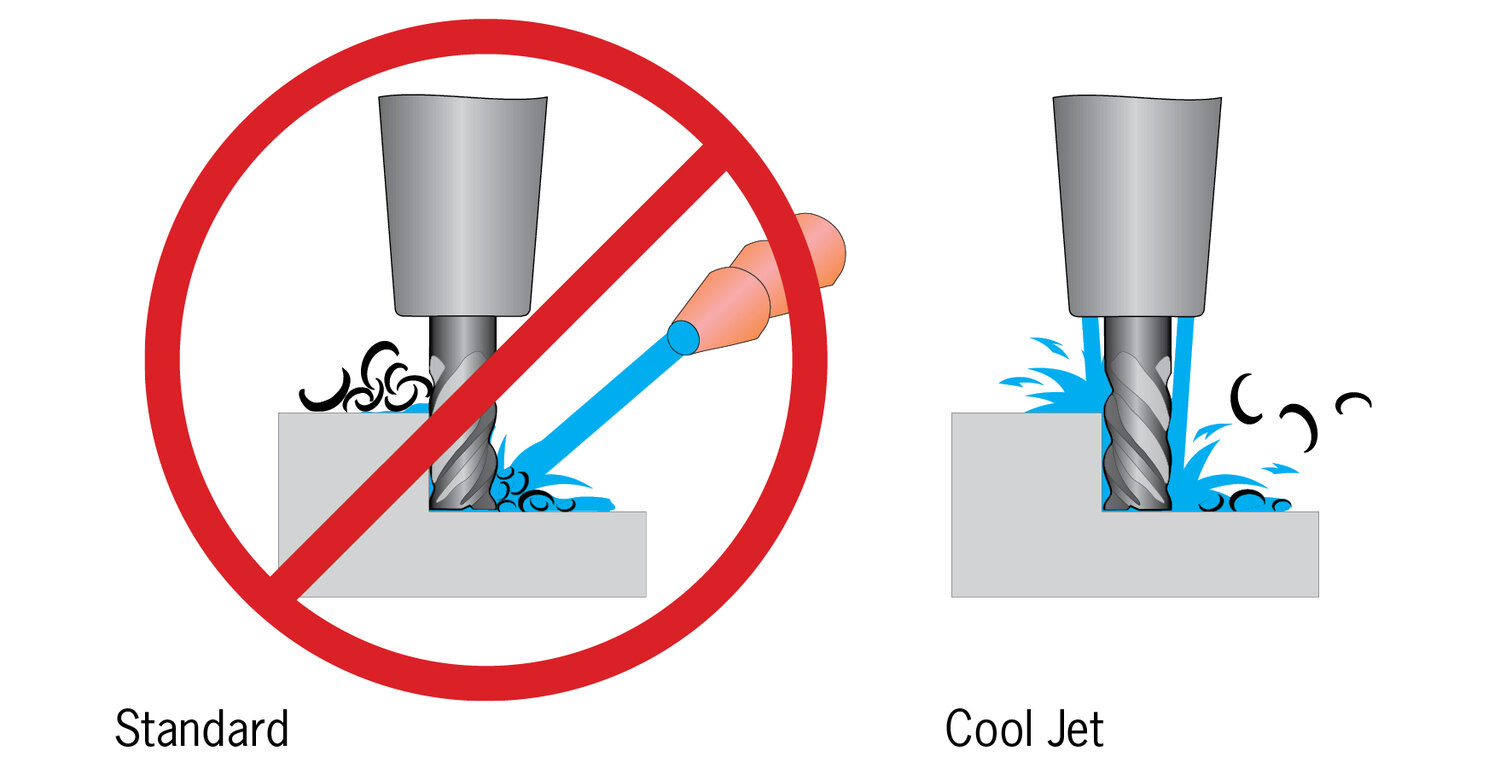 During wet machining, to avoid the chips getting stuck on the milling cutter and repeatedly cutting until it leaves the component, HAIMER has developed the Cool Jet system for internal coolant supply. The cooling lubricant is fed through two to four bores directly to the tool so that it is cooled and freed of chip leftovers. This offers several advantages towards the external cooling, which is kept on the milling process from the outside.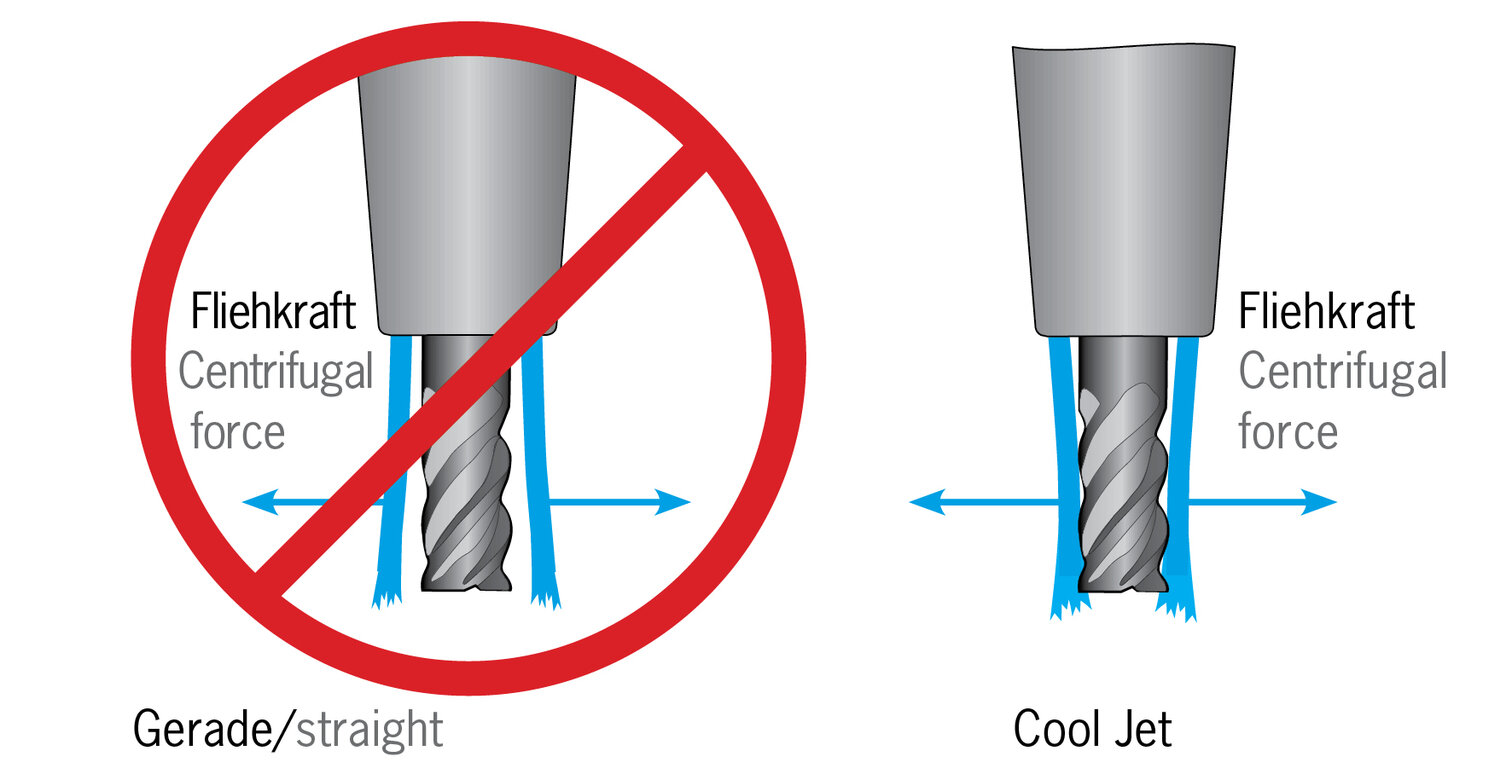 Particularly efficient with this cooling system are the coolant bores aimed at the center. As a result, the centrifugal forces act directly on the milling cutter and are particularly effective for chip removal and cutter cooling. If the coolant bores were straight, the advantages of the centrifugal forces during the cooling process could not be used.
Benefits at a glance
Coolant directly to the cutting edge
Extended tool life up to 100%
Higher reliability of cutting process
No more balls of chips on tool
Examples - For use in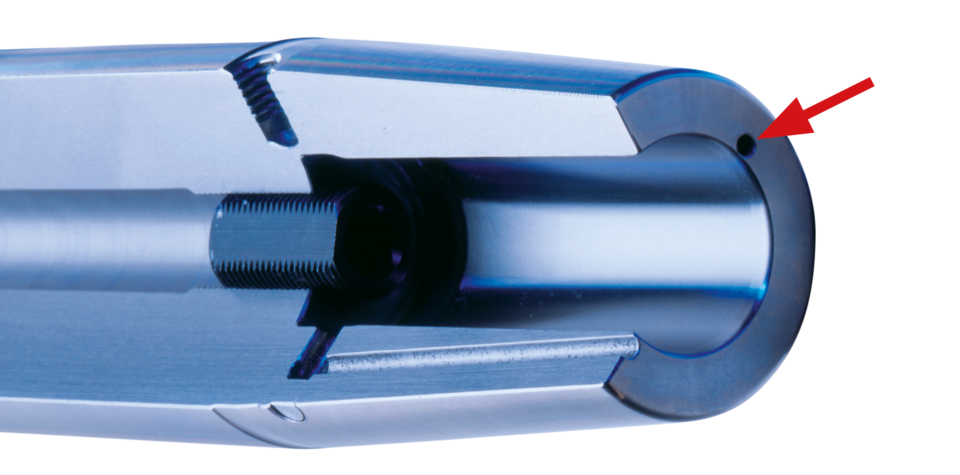 The optimized coolant bores of the Cool Jet system are possible with the following HAIMER tool holders:
Shrink fit chuck
HG chuck
Face mill holder
Weldon