Fast, easy and efficient balancing with HAIMER Tool Dynamic balancing machines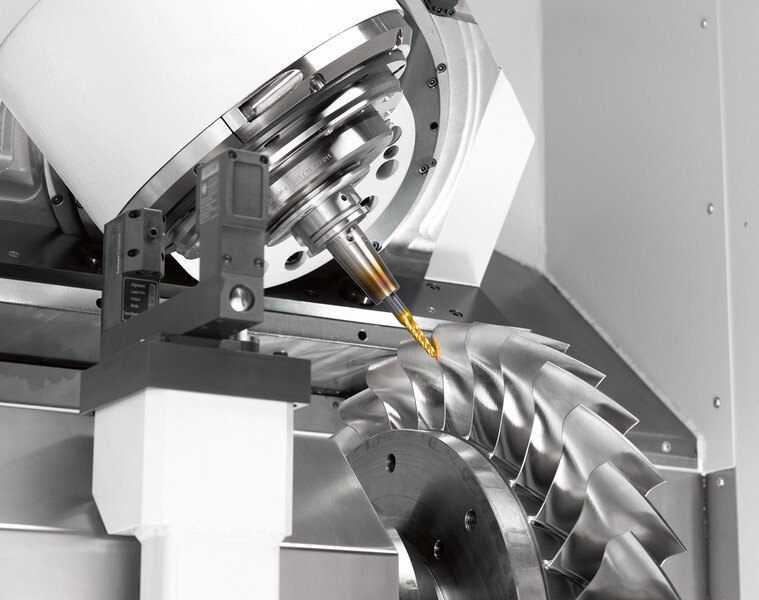 In order to achieve most productive machining results and to guarantee a more economic production, modern machining operations such a High Speed Cutting (HSC) or Trochoidal Milling are getting more and more important. Along with higher cutting speeds and feeds the demands for rotating tooling systems have also increased.

By now balanced tools are absolutely necessary in order to unlock the performance of a high-end CNC machine tool. With the Tool Dynamic series HAIMER offers you a universal balancing machine program for balancing your tool holders, grinding wheel adapters or other rotors and work pieces fast, easily, accurately and efficiently.
Reliable, quick and efficient – the perfect balancing machines for tool holders, grinding wheels and rotors
Flexibility for future requirements due to modular construction 4 versions available, offering a perfect solution for every need
Balancing in 1 or 2 planes
Unique high precision spindle taper adapter system with automatic clamping for all common tooling systems and tapers
Highest measuring accuracy and repeatability
Even low cost chucks (steep taper with low precision) can be clamped accurately due to elastic centering
Adapters for rotors with a center bore (e.g. grinding wheels)
Unbalance correction by drilling, milling, balancing rings and weights
Unbalance correction using fixed components (e.g. balancing screws in threads)
Easy service due to modular construction with plug connectors
Calibration function for testing equipment control according to ISO 9001
Permanent calibration once for all tools due to hard bearing technology (force measuring vertical balancing machine)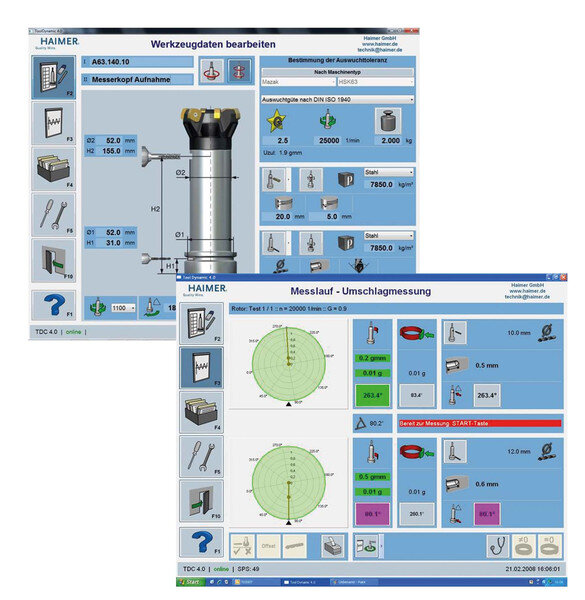 Simple and self explaining operation. User friendly menu guidance on PC screen or integrated display. All languages possible.
Excellent relationship between price and efficiency
Multiple methods of measuring for each purpose: simple measuring –index measuring – measuring with spindle compensation – measuring with zero setting
Tool management for more than 5,000 tools, storing the last balancing result
Interface to the local computer network
Input of balancing tolerance in balancing quality grades (G or Q)
Graphical indication of measuring result
Printout of measuring result on label or certificate
Clear indication if balancing tolerance has been reached
Indication of actual balancing quality grade and permissible spindle speed
Optical indexing aid: actual position of unbalance visible on screen
Automatic positioning of spindle at position of unbalance
Optical laser marking of unbalance directly on the tool
Error diagnosis
Density function with integrated list of materials with different specific weights